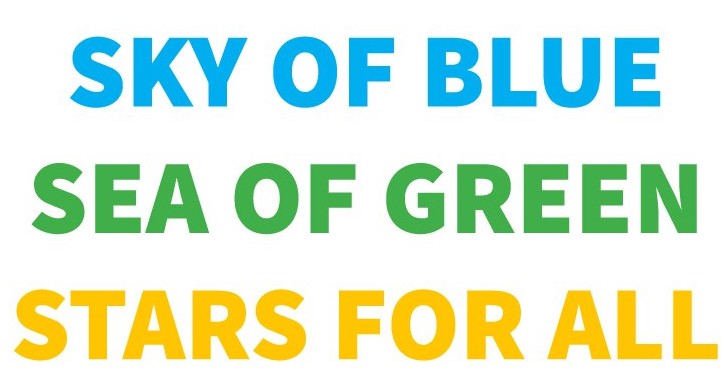 February 23rd, 2017
Sounders: You will have a star. Our team earned it, we will all be able celebrate that championship authentically regardless of our size or gender. You matter. The star matters. We have been heard.
#StarsForAll: hashtag, battle cry, and quite frankly a no-brainer. Now we're closer to it being a reality. Stars may be applied post-purchase to our Sounders gear. I have no idea where the team stores are going to be able to source dump trucks full of stars, but I wish them Godspeed. Sounders: please be patient. They have only known this for hours. Any stars applied to jerseys in the next few weeks are miracles.  Give them time.
Our list of champions extends beyond the field, and beyond the locker room. Our Front Office has been championing our #StarsForAll cause for months (minus the hashtag). In 2015, someone at MLS made the decision that only authentic jerseys would receive stars. We don't agree this this decision. Members of our front office did not agree with this decision and pursued it relentlessly. Taylor Graham and Doug Orweiler are warriors.
Yesterday morning we started sending teasers to let you know we were in the #StarsForAll battle. Battle might not be the best way to describe it – but we had a multi-step, multi-club, multi-month plan of action that we had just begun. The first step was the declaration, the second was a letter* sent via FedEx to MLS Headquarters. Steps three through twenty-seven would have involved all of you – but it looks like we might not need them.
We look forward to the longer term plan from MLS and are deeply grateful for the short term solution provided for Sounders. Now we wait for MLS to reveal its next steps: we were never in this for only our Club. Our letter clearly declares that we believe all fans of all championship Clubs deserve stars. It is our hope that all Clubs can learn their solutions expeditiously.
Update: late in 2017, MLS fully rescinded its prior decision and stars were made available for all fans of any championship club regardless of gender or size of the fan.
#StarsForAll #YouWillHearUs
MLS to allow championship stars on Sounders' replica jerseys after supporter protest
Originally published February 23, 2017 at 12:21 pm Updated February 24, 2017 at 5:20 pm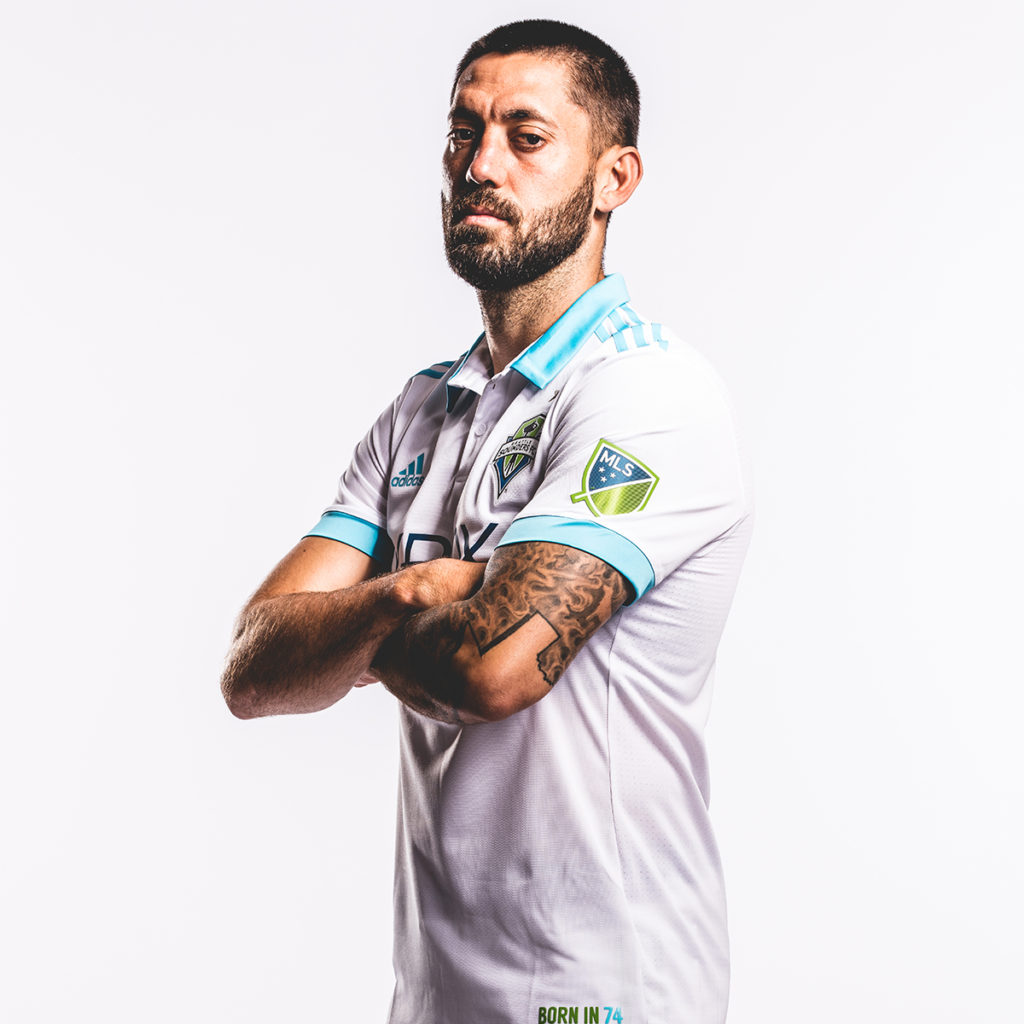 1 of 2 | Clint Dempsey models the Sounders' new kit. (Courtesy photo / Sounders FC)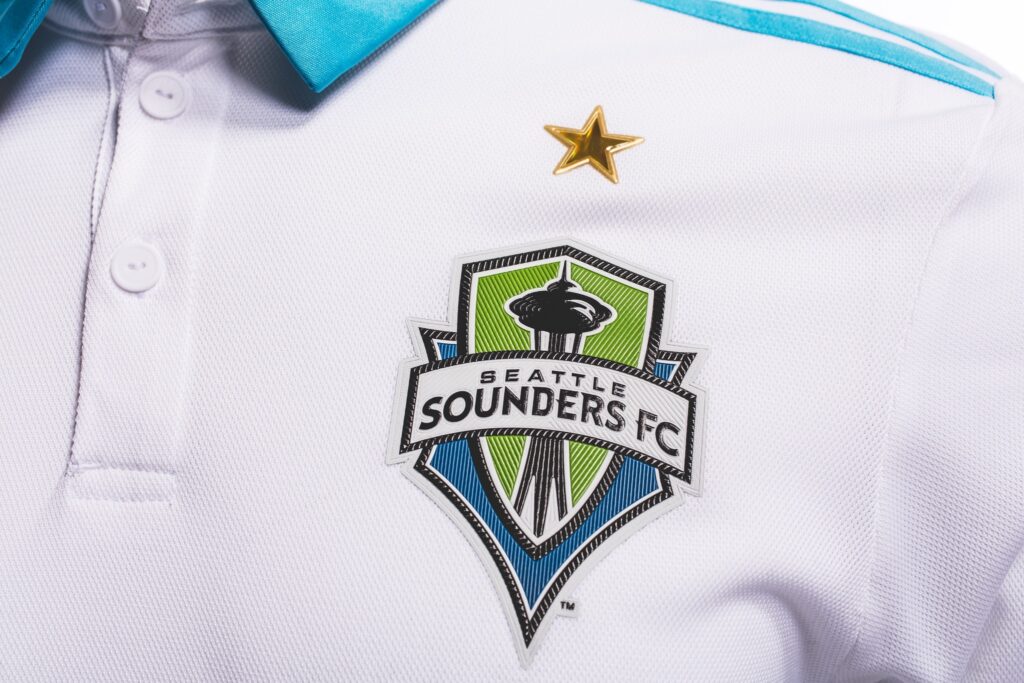 2 of 2 | The star will be featured on all Sounders replica jerseys after the MLS gave into fans' demands. (Courtesy photo / Sounders FC)
Major League Soccer changes policy after pressure from Sounders fans and will now allow championship stars to be placed on all the team's 2016 and 2017 replica jerseys.
By
Seattle Times staff reporter
Stephanie Steiner was taking at least the day to savor a victory for Sounders fans before pondering the next move.
The president of the team's Alliance Council was dissecting a Major League Soccer announcement Thursday that it had reversed a merchandising policy after a protest by Sounders fans. Previously, championship stars commemorating the team's MLS Cup win in December could only be added to authentic Sounders jerseys and not the replica home and secondary uniform versions favored by much of the fan base – especially women and children.
Championship squads sporting a gold star above their team crest has been a longstanding soccer tradition worldwide. The MLS policy switch will now see stars added to all 2016 and 2017 Sounders jerseys instead of only the authentic version.
"The authentic jersey … is designed for professional soccer players,'' said Steiner, a third-year president of the Alliance, comprised of about 35,000 of the team's season-ticket holders. "How many people in the fanbase fit the body type of a professional soccer player? Kids don't. They're too small. Women develop breasts – it's an inevitable event. And men have to be incredibly athletic for that to fit.
"So, what's the percentage of the population that can fit well in authentic jerseys. So, they were saying 'Nobody else gets that star.' And that's kind of ridiculous.''
And for now, nobody but Sounders fans will get it either. A statement issued by the Sounders, who negotiated directly with the league on the Alliance's behalf, said the MLS plans to review the policy at the conclusion of each season.
Bart Wiley, the team's chief operating officer, said: "Many fans expressed to us their concerns with the previous championship star policy and we applaud Alliance Council leadership for representing their constituents to address those concerns with MLS and our organization."
Fan bases clamoring for stars on their team merchandise wasn't really an issue for the league until the highly-popular Portland Timbers won their first MLS Cup in 2015.
The Timbers actually went ahead and started selling stars on all jerseys without getting league permission. But the league clamped down on the practice this year.
MLS declined to issue any further statements on the matter Thursday, other than what was conveyed in the Sounders press release.
For now, the stars will be added to all Sounders home and Pacific Blue jerseys as well as a new "Heritage Kit" version unveiled Thursday that will commemorate the team's first season in 1974. The jock tag on the bottom left of that jersey reads "Born in 1974".
Steiner said she was first made aware via social media and texts from Sounders fans right after the team's title win over Toronto that they were irate about the policy. She approached the Sounders about it and found they too had heard from fans and had already initiated discussions about it with the league.
With the Sounders acting as a go-between, talks ensued over the next several weeks as the Alliance pushed for a policy change. The fan group sent the league a formal letter, but never spoke directly to MLS officials – leaving that to the Sounders.
Steiner said her group was given the impression during negotiations that the league had been trying to create more value for the authentic jerseys by limiting the use of stars to them in order to differentiate them from the replica version.
She hadn't heard about MLS limiting its policy switch to just Sounders jerseys for now until reading about it in a Seattle Times online post on Thursday. She'll wait until hearing something officially from the league before deciding whether to continue the planned campaign against the policy.
"The important thing for me is, if you're going to build this in the U.S., you've got to build it for kids,'' Steiner said. "These are their heroes. These are the people they look up to. So, let them celebrate the championship.''