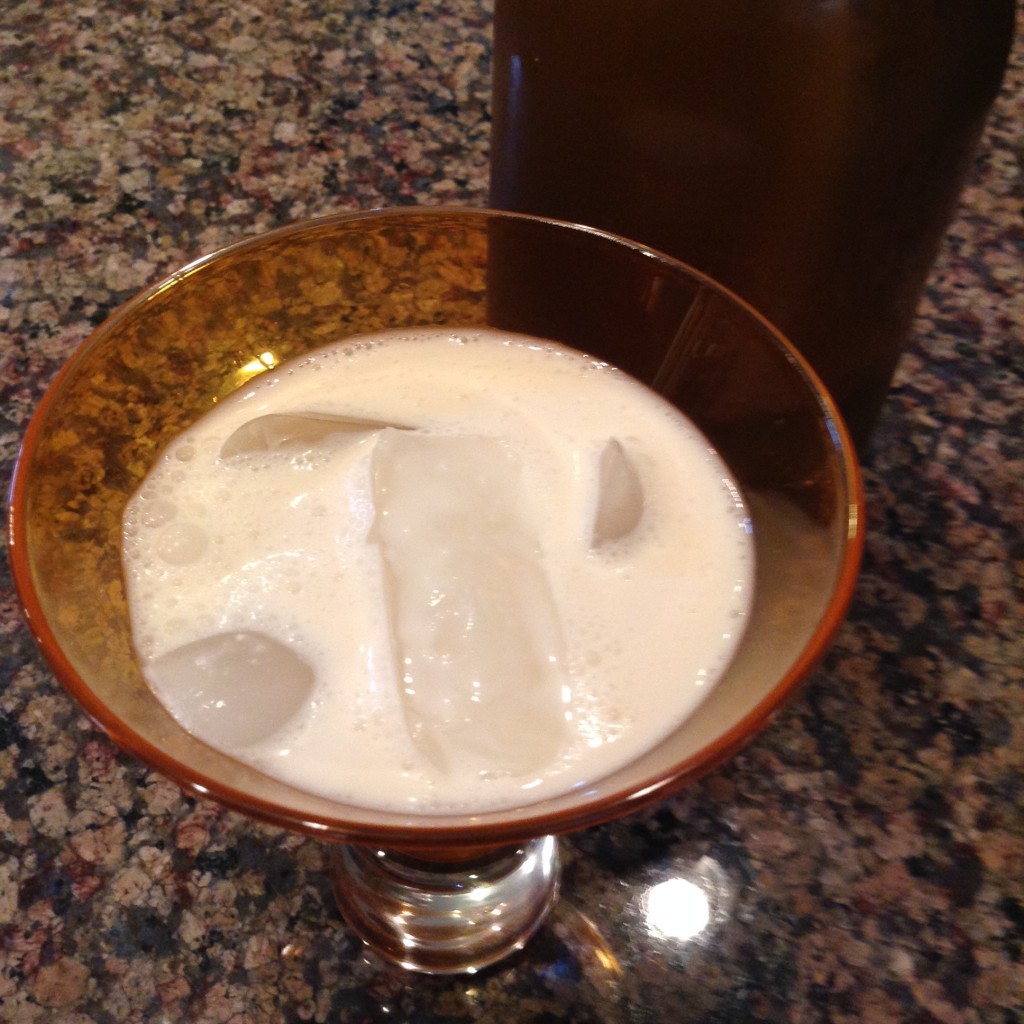 I downloaded a recipe for home made "Buffalo Trace ™" Bourbon Cream from the internet.  Buffalo Trace ™ is the best bourbon cream I've had – good ingredients without a bunch of nasty preservatives and thickeners.  But the internet recipe, unfortunately, resulted in a disappointing liqueur.  So that stuff became bourbon caramel, and this, friends, is my new bourbon cream.
Buy good bourbon.  If you have crappy bourbon at home, take that out to the garden and use it to repel slugs and don't bring it back into the house again. Ever.
In a heavy pot over medium heat simmer together until sugar is completely dissolved:
One quart of whipping cream (I like organic)
1 1/2 cups – 1 3/4 cups granulated sugar (I like organic)  start with a cup and a half – add more after you've added the liquor later.
agave syrup*
I stirred fairly consistently with a whisk, but didn't whip it – all of the sugar needs to dissolve.
Once the sugar has entirely dissolved, turn off the heat and add:
1 tablespoon organic vanilla extract
1 teaspoon organic almond extract
2 – 3 cups of GOOD QUALITY bourbon to taste.
Blend thoroughly and taste.  It should taste like melted vanilla ice cream with bourbon.  Yum City!
*If it needs to be sweeter, and you've used organic sugar, consider adding agave syrup at this point so that you don't need to add any heat to the bourbon.  Organic sugar tends to have heavier granules.
Pour into your chosen storage container(s) and keep refrigerated.
If you store it in the fridge for a while, the fat from the heavy cream will rise to the top – so anticipate the need to either skim it off or plan to blend it back in before you pour.